The International Roadshow, organized by Asiste Travel Trade Marketing & Events for the Global DMC Alliance, has just concluded its inspiring journey through Berlin, Poznań, and Warsaw. This remarkable event attracted German and Polish travel agencies and MICE agencies, providing them with a unique opportunity to establish valuable connections with representatives from eight renowned DMC companies from various corners of the world.
The meetings in three European cities brought forth numerous fruitful interactions and constructive dialogues. The diverse presentations and direct conversations with international partners provided participants with a wealth of experiences, and the valuable prizes
Contacts
1 Emiraty Arabskie, Oman IMPACT DMC Alberto Giancarlo Cavallo alberto@impactdmc.com www.impactdmc.com
2 Rumunia FIX Travel Valentina Malinescu valentina@fixtravel.ro www.fixtravel.ro
3 Egipt, Arabia Saudyjska Egypt Express Travel Akram El Shenawy akram@egyptexpresstvl.net www.egyptexpresstvl.net
4 Argentyna Rixner International DMC Franz Rixner franz@rixnerdmc.com www.rixnerdmc.com
5 Indie HI Tours Piotr Cieslak piotr@travelmediate.pl hi.tours
6 Indochiny Ciao Travels Bao Ngoc info@ciaotravels.com www.ciaotravels.com
7 Uganda Private Journeys Peter Mwanja peter@privatejourneys.co www.privatejourneys.co
8 Sri Lanka Walkers Tours Sandeep Jayawardhana Sandeep@walkerstours.com www.walkerstours.com
9 Global DMC Alliance GDA Claire Appelqvist claire@gda-mice.com www.gda-mice.com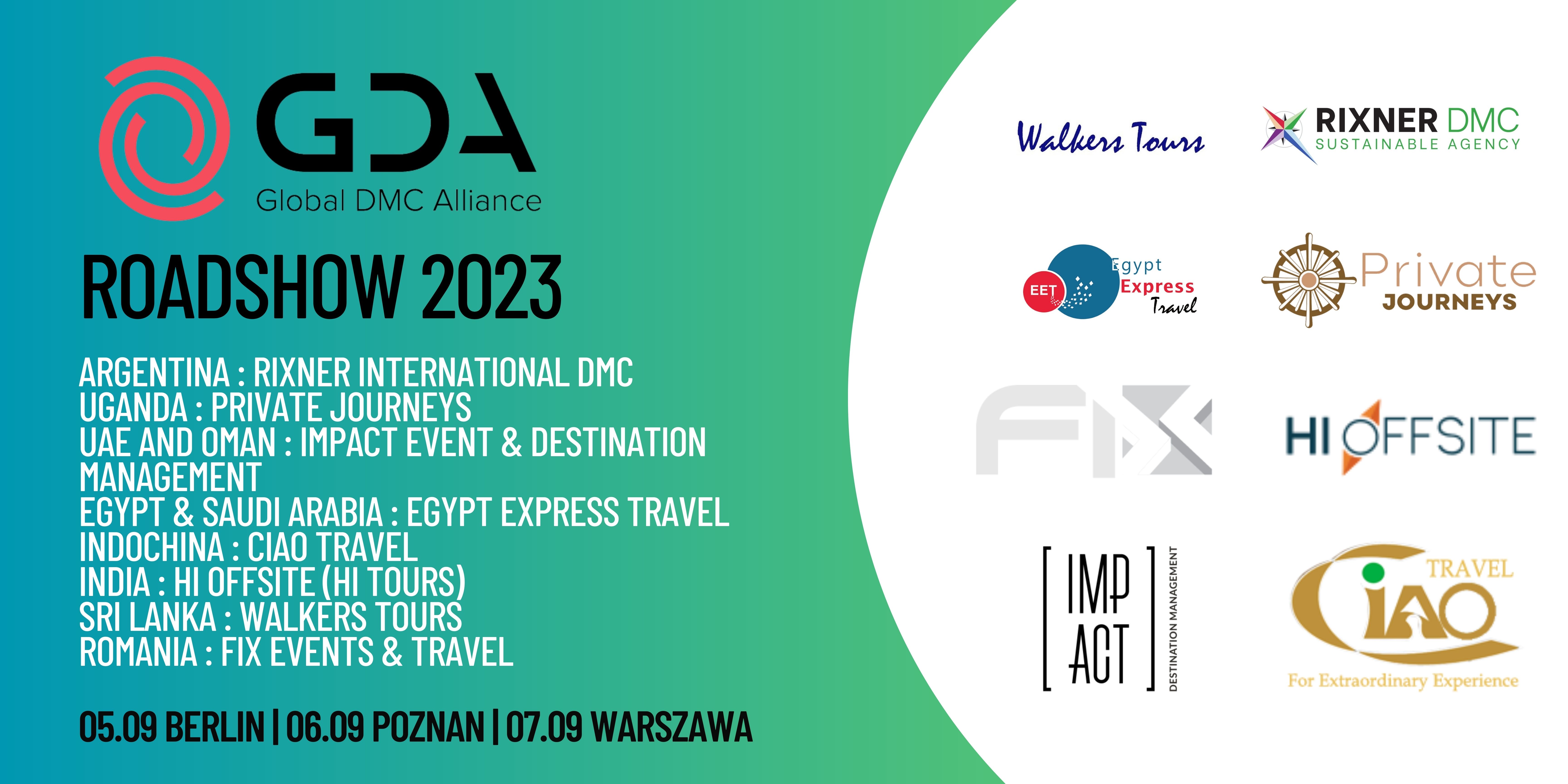 The Global DMC Alliance brings together renowned companies that offer outstanding Destination Management Services in their respective countries. Our partners at this event are: Argentina: Rixner International DMC, Uganda: Private Journeys, United Arab Emirates and Oman: IMPACT Event & Destination Management, Egypt and Saudi Arabia: Egypt Express Travel, Indochina: Ciao Travel, India: Hi Offsite (Hi Tours), Sri Lanka: Walkers Tours, Romania: Fix Events & Travel
Argentina: Rixner International DMC

Rixner is a premier Destination Management Company in Argentina. We create unforgettable experiences in exceptional destinations in Argentina, each one designed to enjoy the best of each destination leaving unique memories for groups or individuals.
Thanks to our international team, our customers experience the warm and friendly ways of the Argentine people and the precision of German logistics, having one of the best times in their professional lives.
But, why choose us? We create programs in Argentina from scratch and have a passion for MICE (Meetings, Incentives, Conferences & Events). Thanks to our international team, our customers experience the warmth and friendly ways of the Argentine people with help of the German logistics, having one of the best times in their professional lives.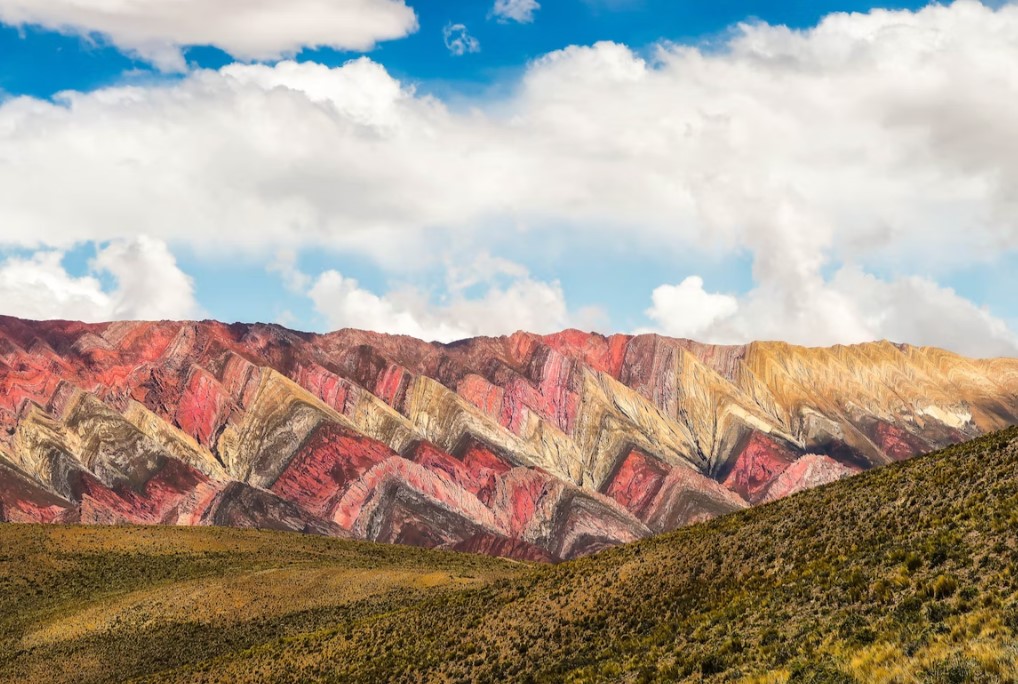 Uganda: Private Journeys

Private Journeys is a DMC and Incentive company based in Uganda and Rwanda.
People travel for a variety of reasons… To escape, explore, understand, and participate. But the core of the experience lies in the destination – the place that hands something to the traveler to keep forever and share with others. This is what we strive to achieve. We are driven by passion, stakeholders and professionalism with our 18 year experience.
We are an incentive house specializing in private and intimate journeys. Our highly experienced team is ready to host a holiday that best suits you, whether you are planning a honeymoon, a family holiday, a first-time visit to Africa or a return trip to a favorite lodge.
We specialize in creating imaginative journeys that allow our travelers to get the most out of each destination. From tailor-made independent holidays to escorted tours, adventure expeditions or leisurely safari touring, Uganda has something to suit every budget and taste.
UAE and Oman: IMPACT Event & Destination Management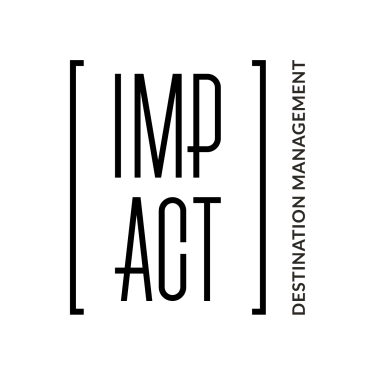 IMPACT is a one stop shop for your full event & destination management needs.
We pull together your full itinerary, including (but not limited to) hotels & venues, group programs, team building challenges, adventure experiences, recreational activities, transfers, excursions, meeting logistics, lavish themed dinners, award ceremonies, and special events.
We create bespoke travel, incentive, meeting & event management solutions – that make the impact you are looking for.
We focus on delivering authentic, emotional & unspoiled programs that are usually not offered by conventional tour operators; giving our clients the opportunity to discover the destination with a fresh approach.
We organize exciting & motivational incentive programs with a twist – as we merge the latest in Arabian hospitality with thrilling adventure & team building programs for a true lifetime experience.
We realize corporate meetings, conferences, social events and product launches that will never be forgotten and make your company or brand stand out of the crowd.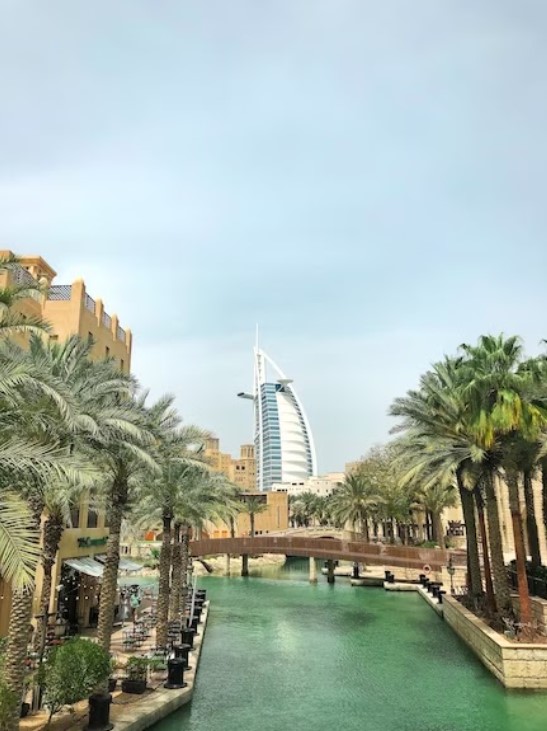 Egypt & Saudi Arabia: Egypt Express Travel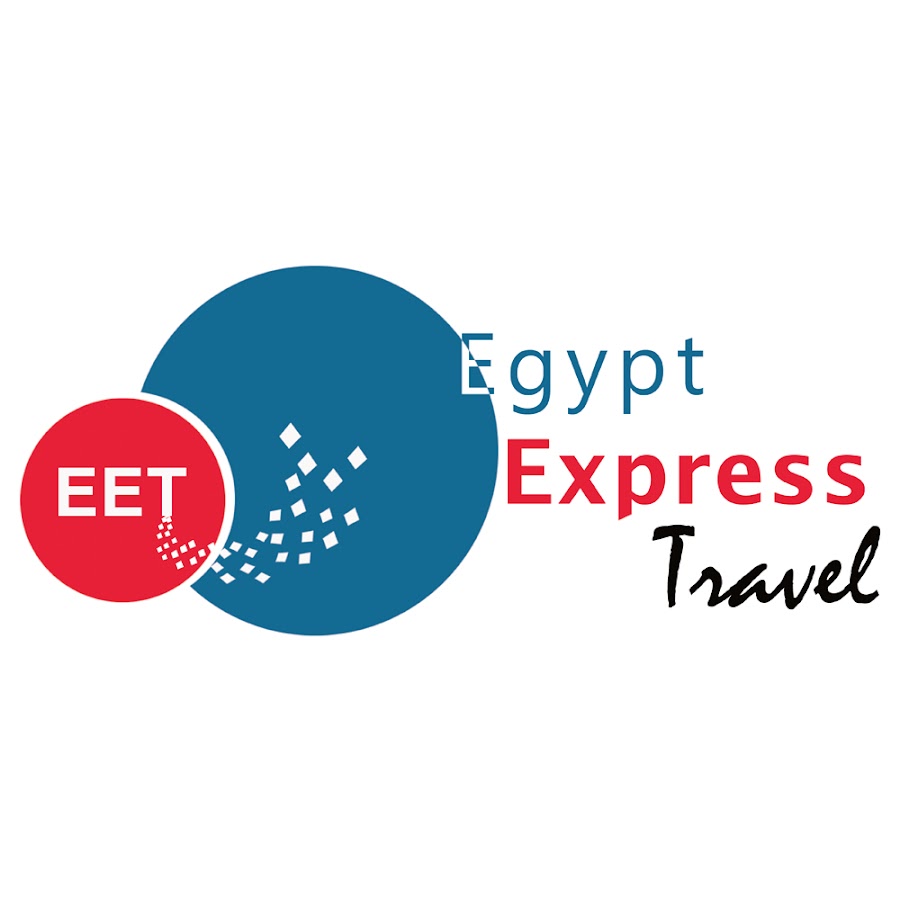 Egypt Express Travel is a full-service Tour Operator and Destination Management Company specialize in MICE business. We started to grow vastly becoming one of the leaders, as we believe in our mission is to improve and enhance our service to the traveler partner and customer.
Whatever your requirements are, we have all what you need; with our competent and efficient team your satisfaction is guaranteed through:
* Advance Planning of all services to ensure that they are conducted with high quality and delivered efficiently and on time.
* Dedication and intensive personal contact with our clients and partners giving a professional level of service.
* Providing service at the most competitive prices.
* Our insistence on achieving our main objectives in the customer satisfaction.
We have gained our reputation through our commitment to our customers in delivering high quality services with the most competitive prices.
Our mission is to create and let our customer enjoy delightful travel opportunities. This is why Egypt Express sat for itself high standards to meet all the needs and the requirements of every client with the same competence and efficiency.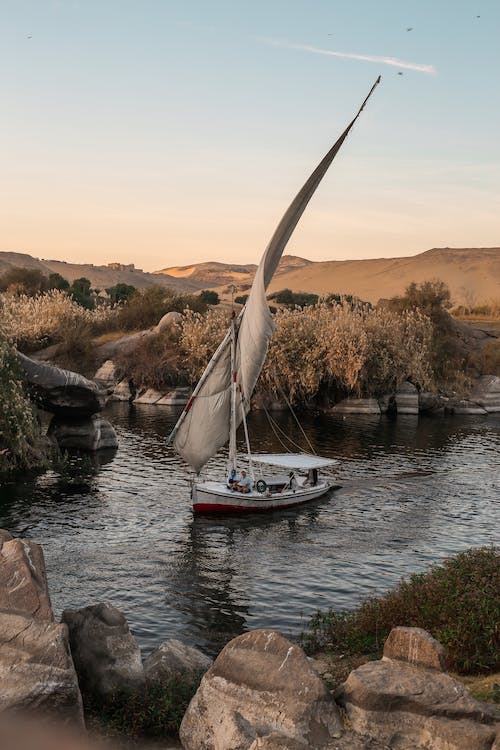 Indochina: Ciao Travel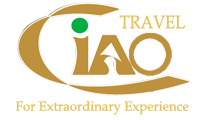 Ciao Travel is qualified boutique DMC, offering bespoke and premium services which require first-hand knowledge, expertise and personal touch.
Focusing on Concierge, MICE and tailor-made luxury holidays in Southeast Asia, our specialist is working to handcraft once-in-a-lifetime experiences for discerning travellers and enrich your business with stylish events.
Standing out of crowd, we take great care to satisfy every single expectation, pay attention to personal service to create experiences that will need to talk about but not easy by words. It is something extraordinary. It is about sense of detail. It is about work from heart and passion.
· Personalized Service: We pay attention to every single service to make per experience totally personalized.
· Private assistant during the trip (24/7 on call): The clients will be taken care of by a private assistant, who is assigned to assist the clients from moments they landing at the airport till get on plane fly back home.
· À-la-carte itinerary: In each destination, we will make recommendations a list of highlights activities for choosing as your preferences.
· Exclusive Concierge: We offer VIP, exclusive service that's hardly to find somewhere.
· Creative, passionate and novel team: Working is burning with passion that turn every request of clients into an unique art-of-travelling.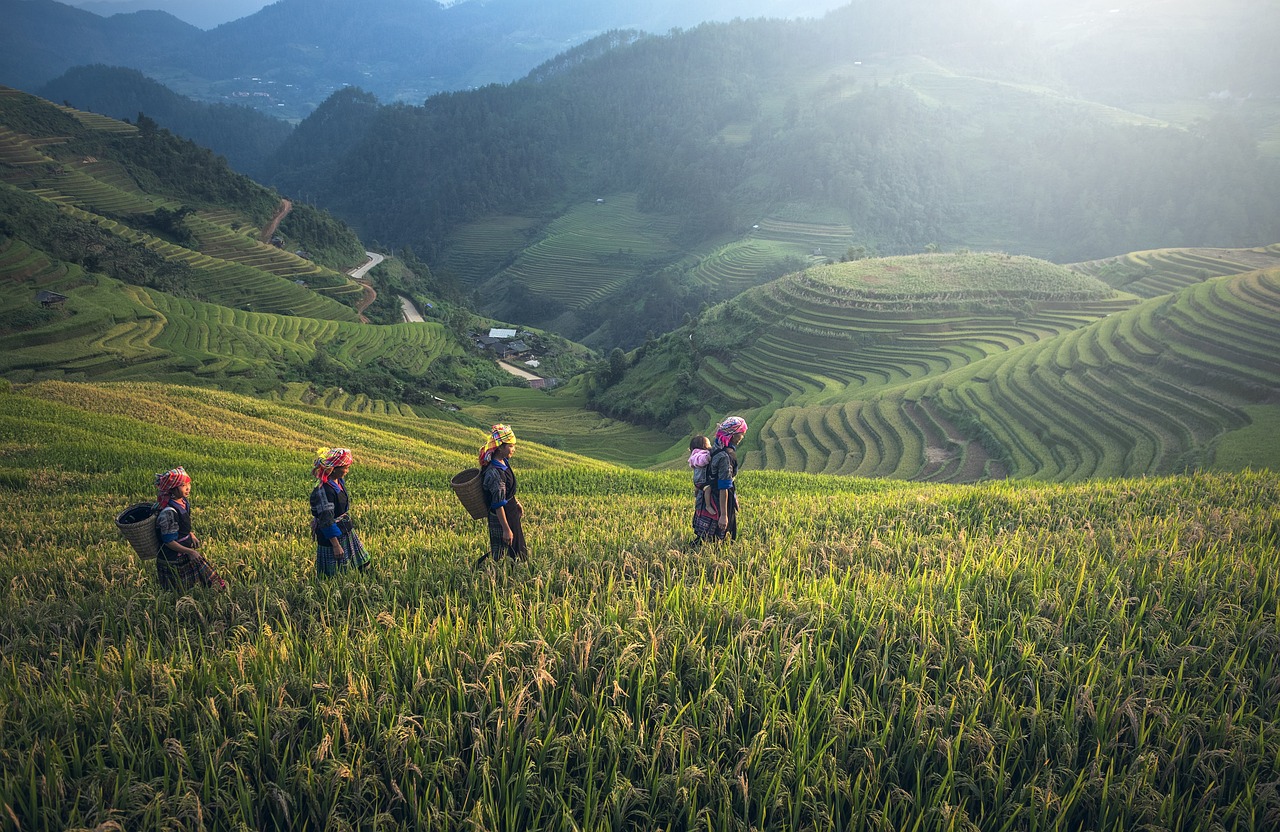 Sri Lanka: Walkers Tours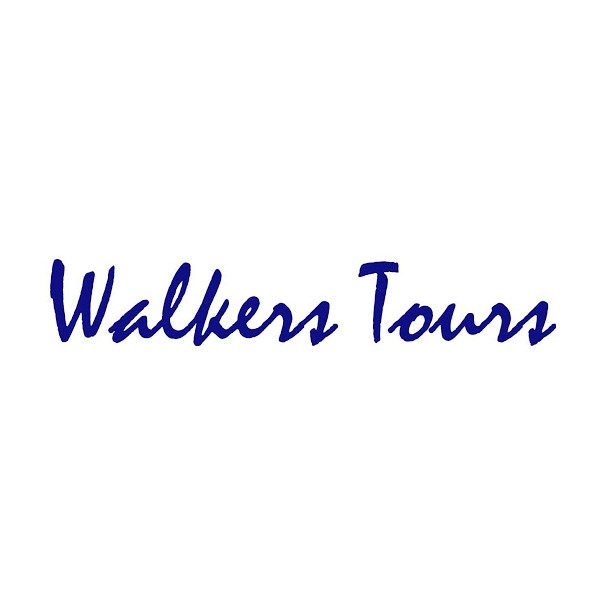 Experience the enchantment of Sri Lanka with Walkers Tours, a trusted and locally owned company that has been orchestrating unforgettable journeys for over 50 extraordinary years. We take pride in our unparalleled expertise and unwavering commitment to showcasing the wonders of this mesmerizing tropical island.
Whether you're a wanderlust-filled solo traveler, a couple seeking a romantic holiday or honeymoon, a group of friends embarking on an adventure, or even convention delegates yearning for a taste of Sri Lanka's charm, we cater to all your travel needs.
At Walkers Tours, we strive to create a sustainable and responsible future for Sri Lanka's tourism industry. As proud partners of Travelife, we are committed to upholding the highest standards of environmental stewardship and social responsibility. Our carbon-neutral transport fleet, the first in Asia, ensures that you can explore this breathtaking island while leaving only footprints behind.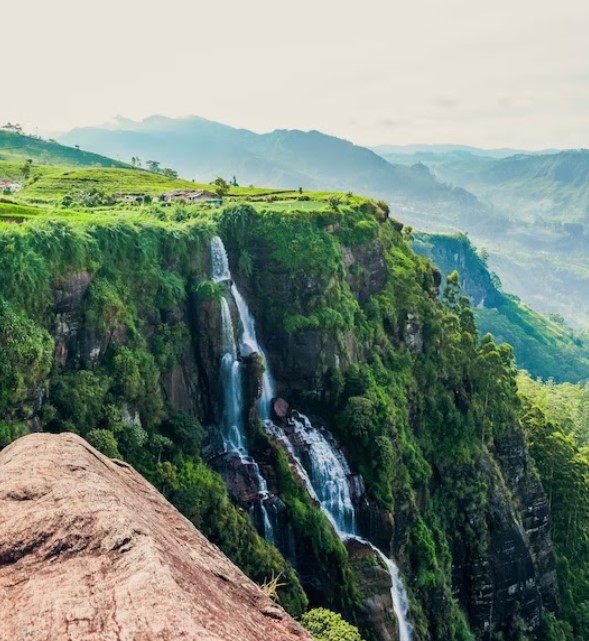 Fix Events & Travel
Romania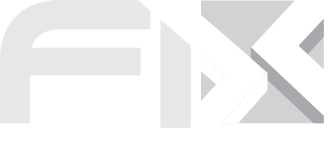 Established in 2014, FIX Events & Travel has put together a young, experienced and highly-skilled team, able to provide its clients with the best and most valuable solutions and services, either for Incentives, Corporate Events, Conferences or Leisure (for individuals, charter operations or groups).
Unveiling to our clients the best Romania has to offer, its authenticity and yet simplicity, FIX is different because it proposes what few dare to: unique experiences and out-of-the-box concepts.
We love to plan every single detail of your trip in order to provide memorable, heart-warming experiences and we usually act as an extension of your own company. This is all the aspects of your visit are meticulously prepared: starting with meet & greet and transfer services, airport transfers and transportation in general, to the carefully selected hotel accommodation and restaurants, tailor made activities and excursions, special conference venues, themed events or gala dinners, we spare no effort to do everything possible and sometimes even the impossible to make our clients happy.
We provide a different kind of tourism, for group, corporate and incentive travel, we offer authentic and out-of-the-box experiences, as we have the local knowledge and all the needed local connections. You will save time and money, and your travel program will be perfectly fitted to your needs. Handling unexpected requests is our specialty and making you life easier is our vision. in the end, this is the main purpose of a DMC: making everything easier, possible and much more fun!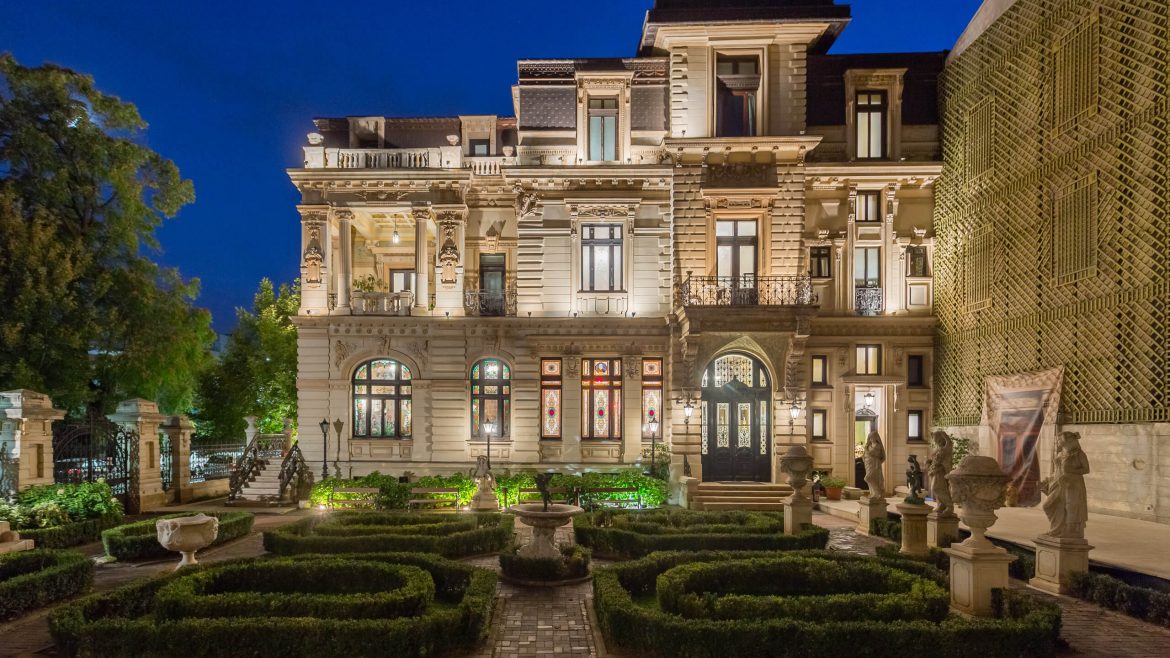 India: Hi Offsite (Hi Tours)


HI Offsite specializes in organizing offsite meetings and events for corporate clients. We work closely
with businesses of all sizes and provide customized travel solutions to meet their specific needs to
organize offsite events that are engaging, productive, and memorable, ensuring that the event is
executed to the highest standard, helping our client's businesses to achieve their goals and boost
their bottom line.
HI Offsite offer a range of services, including venue selection, transportation/ticketing,
accommodation, activities, catering, and event planning and works closely with clients to understand
their goals, budget, and other requirements to create a tailored package to meet their unique needs
for team building activities, planning and facilitation of company retreats in India.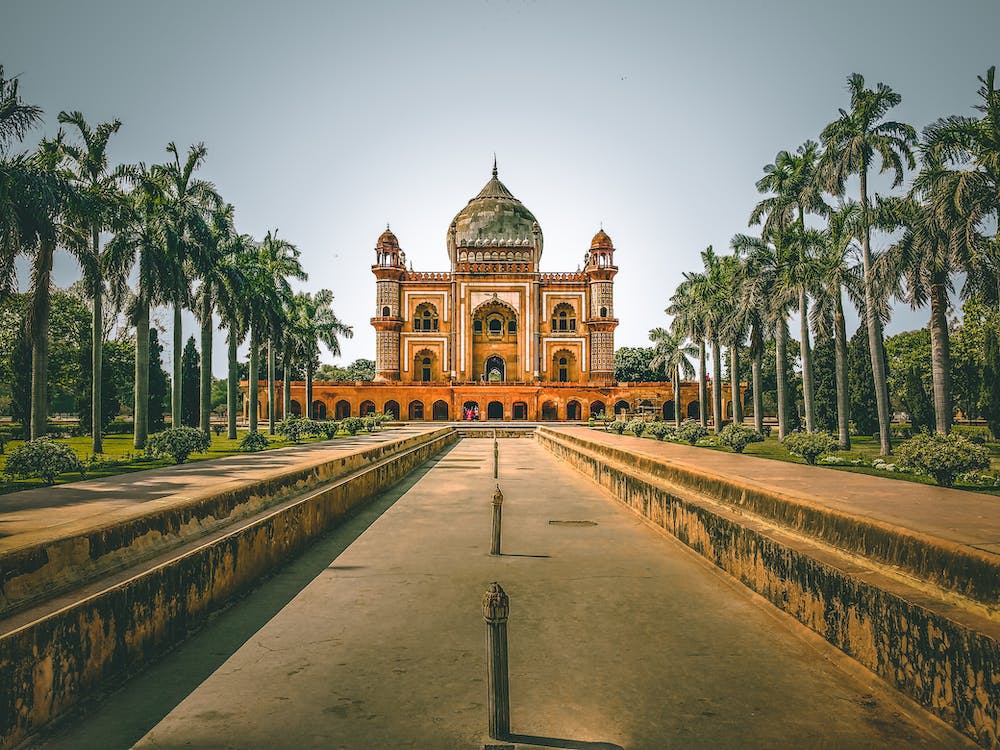 For more information visit the website of Global DMC Alliance https://gda-mice.com/