We respond to the needs of foreign tourist suppliers who want to enter the Polish market, making it easier for them to reach the target group of travel agencies, travel agents and tour operators through perfectly matched marketing activities, corresponding to specific goals and the marketing budget.
Our values, our culture
Our most important value is professionalism. We are a marketing agency that stands out not only for our knowledge and experience but also for our passion for what we do. We specialize in providing comprehensive marketing solutions for foreign providers of tourist services and in organizing B2B events.
Our philosophy is based on our commitment, knowledge, and ability to adapt to changing market conditions. Our company is not just a business partner but also an advisor willing to go the extra mile to provide effective and efficient solutions.
Our culture is built on trust, honesty, and commitment.
Our sucessfull activities in the Polish travel market are the best recommendation.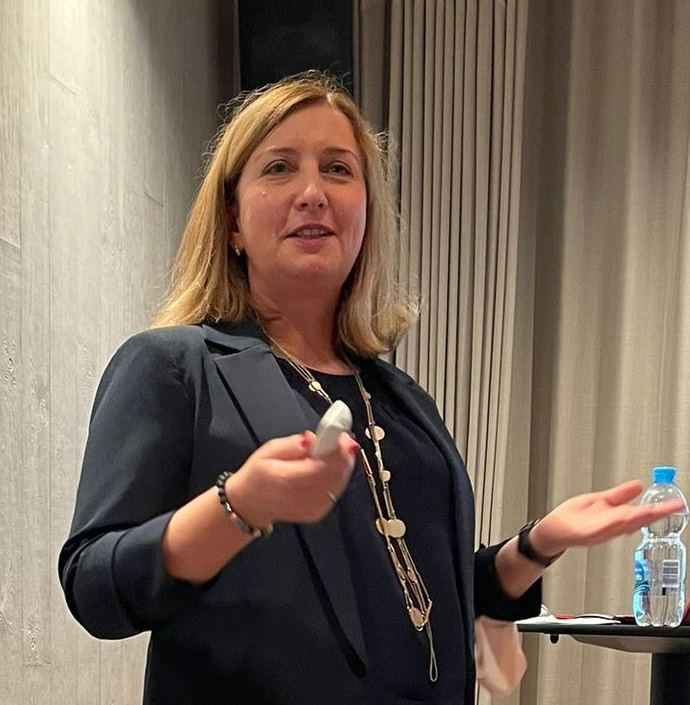 The owner of ASISTE is Katarzyna Borucka-Nadolna, an expert in tourism. She knows various aspects of the travel industry in Poland and abroad. She has worked as a TUI Service tour leader and representative in Spain, Dominican Republic and Egypt. Her experience includes organisation of the recognized Tour Salon Fair at Poznan International Fair Ltd.
She knows deeply the hospitality segment being responsible for: pre-opening of the 4* IBB Andersia Hotel in her home city Poznań, launch of a new hotel brand, sales and marketing department as well as for the hotel chain IBB Hotels. The successful cooperation with TSS Group / TSS Polska has proven her ability to strong collaboration with the travel trade, suppliers and tourism partners in Poland and Europe.
She has organised many top roadshows in last few years, study tours, tailor-made events and collaborated with such suppliers and partners like: Fundació Mallorca Turisme, Catalunya, Costa del Sol, Gran Canaria, Curacao, Costa Dorada, Andalucia, VIVA Hotels, Iberostar Hotels, A&O Hotels and Hostels, AHORN Hotels, Hanse Merkur, Saxony TMGS, Deutsche Bahn, Malaga, Frankfurt am Main, Vienna, Magdeburg, Berlin,  Gdansk. Katarzyna knows the new technological and digital solutions in marketing. She has extensive contacts with more than a thousand travel agents and other travel industry entities.
She is owner of a travel agency Lataj z Berlina www.latajzberlina.pl specialised in German tour operators packages.